As advertised, we are closed from now until 10:30am on Saturday 21st October 2017…please check back on Saturday morning when we will return with daily offerings of delicious Homemade Specials.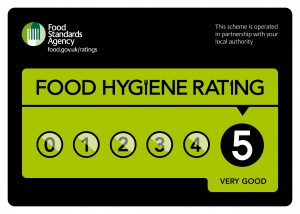 Find us on Facebook & Twitter Visiting Great Yarmouth or Sara's Tearooms at a later date? View our full 2017 opening times here, we look forward to welcoming you and your family to Great Yarmouth's South Beach really soon.
Well Behaved Dog's Welcome
We love dogs at Sara's Tearooms, so we have plenty of places for them to rest up from all the fun of the Great Yarmouth seafront and dog friendly, South Beach. The best places for dogs are in our beautiful Flower Gardens seating area or on our Beach Terrace, which is right next to the beach with some lovely sea views. Obviously, the weather sometimes does hinder sitting outside, and on these occasions the best behaved dogs (leads are essential) are welcome to come inside and sit quietly under one of our many tables.
What's On in the Area
There's lots to see & do in the area, for more information of what's taking place over the coming season in our area, visit the Great Yarmouth Tourism website here and find out what's on.