"Our Homemade" means food home-made in house by us!
Our 2019 menu will be posted here soon. Check back soon for our full range of food, drink & homemade treats available on our 2019 Cafe Menu at Sara's Tearooms on Great Yarmouth seafront.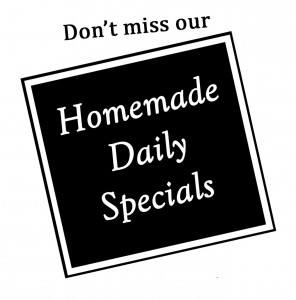 .
A Great Yarmouth Seafront Cafe focussed on delivering Excellent Service, Quality Food & Value for Money Prices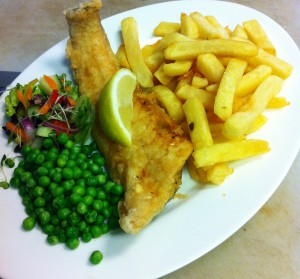 Since Sara & Tony took over the cafe business (from the Pleasure Beach) in 1999, Sara's Tearooms has always had the visitors to Great Yarmouth Seafront's Golden Mile top of their agenda.  From training staff to deliver customer focussed service, through to spending time & effort into sourcing & making quality & tasty, value for money food.  Our simple aim is for Happy Satisfied Customers!
If it's labelled 'Homemade' on the menu, we make it all in-house, so we can confidently list everything that goes into our home-made food.  This makes it very easy to advise on any allergy information regarding our food.  It also means that we can easily adapt our recipes to suit the changing needs & wants of the regular visitors to Great Yarmouth.
We hope our menu satisfies your taste-buds.